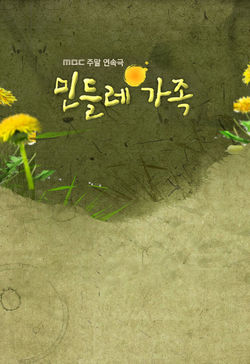 Title: Dandelion Family (Korean Drama)

Also Known As: 민들레 가족 / Dandelion Family /Roses and Dandelions
Broadcast Date: February, 2010
Casts: Jung Chan, Jung Woo, Kim Dong Wook, Lee Yoon Ji, Song Sun Mi
English Subs: Yes
Ost: N/A
Synopsis/Summary/Review:

A drama that depicts the lives of three sisters and their romances. The eldest sister boasts an outwardly perfect marriage, while the second sister ends up pregnant and moves out with her college boyfriend. The youngest sister, Hye Won, desires to avoid marriage after observing the heartache that her siblings experience.
Video Links: (will be added soon)