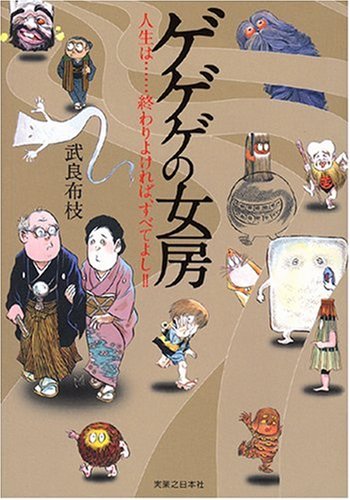 Title: Gegege no Nyobo (Japanese Drama)

Also Known As: ゲゲゲの女房
Genre: Family
Broadcast Date: March, 2010
Total Episodes: 127
Casts: Adachi Rika, Hoshino Gen , Matsushita Nao , Mukai Osamu, Nogiwa Yoko, Osugi Ren
English Subs: Yes
Ost: N/A
Synopsis/Summary/Review:

The 82nd NHK Asadora is Gegege no Nyobo. The story is based on a 2008 autobiography by Mura Nunoe, the wife of Gegege no Kitaro mangaka Mizuki Shigeru. The story revolves around the life of the married couple, told from the perspective of Mura.
Video Links: (will be added soon)