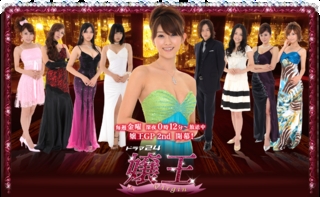 Title: Jyouou Virgin (Japanese Drama)

Also Known As: 嬢王Virgin
Broadcast Date: October, 2009
Casts: Hara Mikie, Nagata Akira, Tatsumi Natsuko
English Subs: Yes
Ost: N/A
Synopsis/Summary/Review:

18 year-old Ando Mai has always received attention from the guys in her school, which also made her a target of bullying from her jealous female classmates. Looking to overcome the trauma Mai decides to compete in the "Hostess Grand Prix" to be named the No. 1 kyabakura hostess and win the 300,000,000 yen prize.
Video Links: (will be added soon)