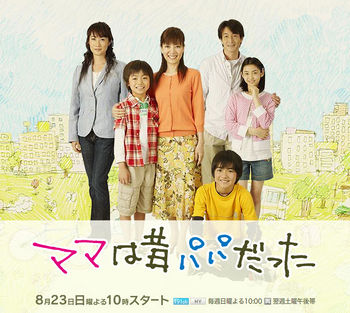 Title: Mama wa Mukashi Papa datta (Japanese Drama)

Also Known As: ママは昔パパだった
Genre: Human Drama
Broadcast Date: August, 2009
Total Episodes: 6
Casts: Komuro Yuta, Shirakawa Yumi, Toda Keiko, Yo Kimiko, Yoshida Eisaku
English Subs: Yes
Ost: N/A
Synopsis/Summary/Review:

Hitomi is the single mother of two young boys, Shun and Ryo. She has always been considered beautiful by her sons who are proud of her. However, Hitomi wasn't always their mother. Until ten years ago Hitomi was a man. After being diagnosed with gender identity disorder and undergoing sexual reassignment surgery, Hitomi, then known as Hitoshi, began living life as a woman.
Video Links: (will be added soon)