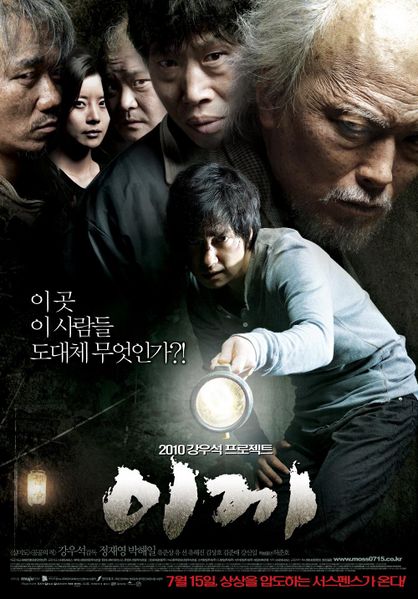 Title: Moss (Korean Movie)

Broadcast Date: July, 2010
Casts: Kang Shin Il, Kim Sang Ho, Park Hae Il
English Subs: Yes
Ost: N/A
Synopsis/Summary/Review:

Ryu Hae-Kuk (Park Hae-Il) enters a reclusive country village to attend his father's funeral. During his stay he investigates the death of his father and uncovers what appears to be a conspiracy. Why do the villagers act so strange? Why do they keep asking him when he will return to Seoul? The man then confronts the village leader Cheon Yong-Deok (Jeong Jae-Yeong). The secrets of the village then start to unravel ...
Video Links: (will be added soon)