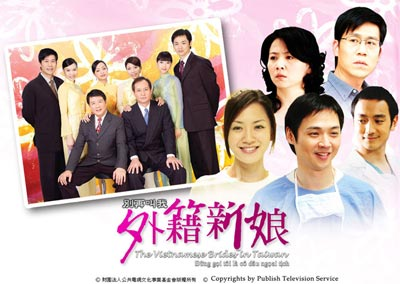 Title: The Vietnamese Brides in Taiwan (Taiwanese Drama)

Also Known As: 別再叫我外籍新娘 (别再叫我外籍新娘) / Bie Zai Jiao Wo Wai Ji Xin Niang
Genre: Drama
Broadcast Date: July, 2007
Total Episodes: 20
Casts: Song Da Min, Wang Juan
English Subs: Yes
Ost: N/A
Synopsis/Summary/Review:

Four Taiwanese men, under the pressure from their families to get married, go to Vietnam to find a bride. When they return to Taiwan, problems begin to arise. The foreign brides face unfair treatments by the husbands' families and the legal systems.
Video Links: (will be added soon)