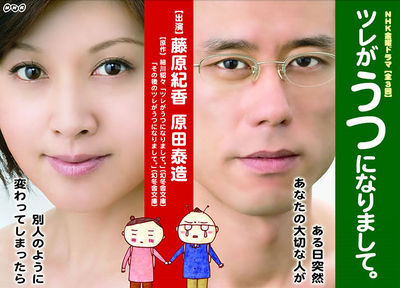 Title: Tsure ga Utsu ni Narimashite. (Japanese Drama)

Genre: Drama
Total Episodes: 3
Casts: Fujiwara Norika, Harada Taizo
English Subs: Yes
Ost: N/A
Synopsis/Summary/Review:

A story about a couple that are suddenly confronted with husband's depression. After they got married, the husband gave up his dream and began working in a non-Japanese IT firm to let his wife have a carefree life as a freelance illustrator. One day, he is diagnosed with depression which completely changes their lives. The story is about how the couple copes with the husband's depression while reaffirming their love.
Video Links: (will be added soon)