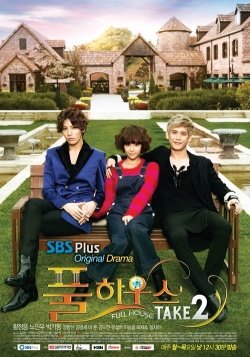 Title: Full House 2 (Korean Drama)

Also Known As: 풀하우스2 / Pul Hauseu 2
Broadcast Date: August, 2009
Total Episodes: 20
English Subs: Yes
Ost: N/A
Synopsis/Summary/Review:

The sequel to the massive hit 2004 Korean drama, Full House 2 is a pan-Asian drama featuring locations and actors from Korea, Japan, China and more!

Casting is yet to be confirmed but it is hoped that one, or both, of the original stars Rain and Song Hye Gyo will return.

Anticipated to air in August 2009, this drama is already generating massive amounts of anticipation amongst fans!
Video Links: (will be added soon)