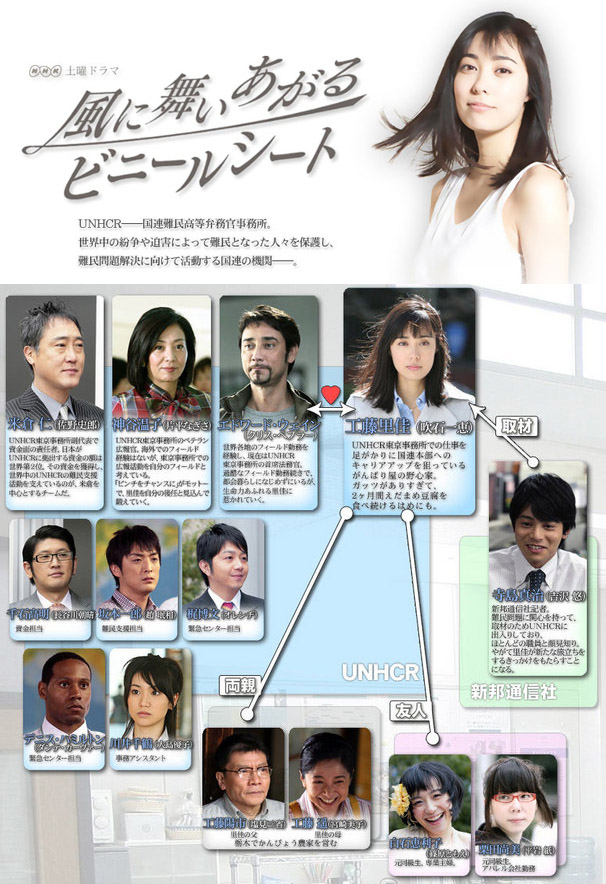 Title: Kaze ni Maiagaru Vinyl Sheet (Japanese Drama)

Also Known As: 風に舞いあがるビニールシート/Vinyl Sheet Dancing in the Wind
Genre: Drama
Broadcast Date: May, 2009
Total Episodes: 5
Casts: Fukiishi Kazue, Sano Shiro
English Subs: Yes
Ost: N/A
Synopsis/Summary/Review:

Kudo Rika works for the UNHCR. After she fell in love with Ed, her American boss, they married and, after seven years, divorced. That had been two years ago. Now, when Ed dies in Afghanistan, Rika is devastated and finds it hard to recover from the shock. A reporter who has encountered a refugee girl rescued by Ed comes to visit her.
Video Links: (will be added soon)