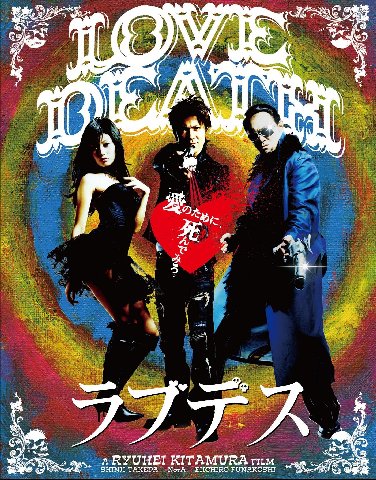 Title: LoveDeath (Japanese Movie)

Broadcast Date: November, 2006
Casts: KôHei ÔTomo
English Subs: Yes
Ost: N/A
Synopsis/Summary/Review:

A man and a woman are together on the 'Chrysalis Day', the fatal day everything in your life will be decided depends on how you spend the day. A violent man holding pure love, Sai and a stunningly beautiful playgirl, Sheila. While Sheila flees with a large sum of money, she is chased by a cool but violent gang, crazy killers and an out of control cop. No one can stop Sai and Sheila's love runaway. This is a story about an extremely crazy and cool couple. Ryuhei Kitamura returned to independent film field with an even more powerful film than his previous film Godzilla Final Wars. The original story is written by Tsutomu Takahashi, who worked with Kitamura for Alive and Sky High. Shinji Takeda, stared in the film and other brilliant and unique casts take the film to the highest level.
Video Links: (will be added soon)