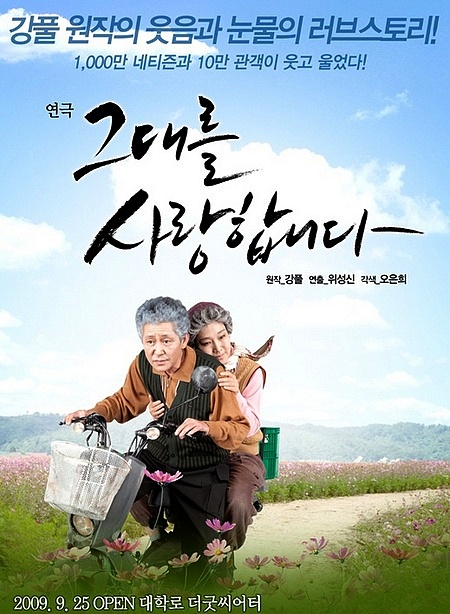 Title: My Love For You (Korean Drama)

Also Known As: 그대를 사랑합니다
Genre: Family
Total Episodes: 16
Casts: Choi Bool Am, Kang Boo Ja, Na Moon Hee, Nam Gyu Ri, Song Jae Ho, Uhm Ki Joon, Yoon Son Ha, Yoon Yeo Jung
English Subs: Yes
Ost: N/A
Synopsis/Summary/Review:

Im Mi Rang's parents died in a car accident when she was eighteen years-old. Her grandparents took her in after the accident. Years later, Mi Rang opens a milk store with money from an anonymous donor. Mi Rang and her husband divorced due to irreconcilable differences and she is determined to raise her daughter as a single mother. A drama about a village, the people living in the village, and the romance within the village.
Video Links: (will be added soon)